Cloud Storage
Integration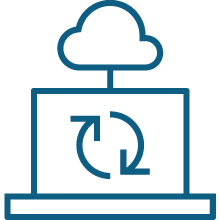 Link your Amazon S3, Google GDrive, Microsoft OneDrive, or Box.com account for fully integrated file access
File
Conversion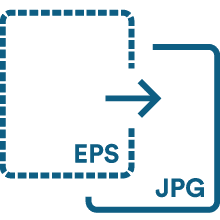 Converts AI, EPS, PSD, DST, and more JPG images for easy viewing, displaying, and sharing
Proof Approval &
Collaboration Tool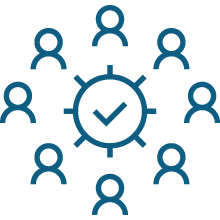 Get feedback, approvals, and collaborative input through an easy-to-use web interface
Your problems, solved.
eXtendFiles is a fully integrated cloud storage and proofing solution for NetSuite users. Leverage all the power that NetSuite has to offer using native custom records, collaborative proofing tools, image conversion, and so much more.

Repository Integration

Seamless integration with cloud storage services from Amazon S3, Google GDrive, Microsoft OneDrive, and Box.com.
Visual File Picker

Transaction Pop-up Modal allows users to visually select a file that will target its' source URL into a Transaction Body Field.
File Picker Custom file captions
eXtendFiles supports the configuration of eXtendFile record meta-data in the caption of the file when using File Picker.
Drag & drop
Drag and Drop functionality within the NetSuite record to load files to eXtendFiles from your local drive to the repository.
External File Upload
Generate file upload links to allow your Customers and/or Vendors to upload files directly.
File Upload Notifications
When a file is uploaded from an external source, eXtendFiles can send a notification to alert you that a new file has been uploaded.
Connected Records
Files are automatically associated with related NetSuite records so the file can be found throughout the Transaction chain, and on the Entity records related to them.
File Conversion
eXtendFiles converts AI, EPS, PSD, DST, and other types of files into lightweight images and thumbnails to facilitate viewing, sharing, and displaying on forms and web pages.
Customizable and data rich
Add fields to your eXtendFiles to pack more powerful information within the record and do more with it!
Custom Record Support
Connect eXtendFiles to your choice of Custom records. It can be connected to any Standard or Custom record.
Client / Vendor Online Proof Approval / Collaboration
eXtendFiles allows your Customers and Vendors to review, comment, and collaborate through an intuitive and responsive web interface. Files will be updated in real time and send you a response when recorded.