PromoStandards Services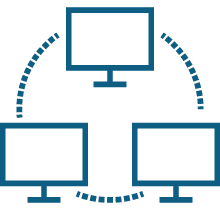 Inventory
Order Status
Shipping Notification
Product Data & Media
Pricing & Configuration
Invoice
Multi-Channel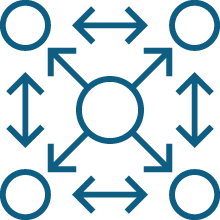 Suppliers Feed
Distributors Consume
Business Flows
Happiness Ensues
Growth & Support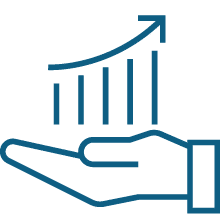 Leading Practices
Ongoing Support
Regular Updates
Perpetual Optmization
Industry Commitment
PromoStandards integration built for NetSuite
eXtendPS is a PromoStandards integration bundle built for NetSuite. Available for both suppliers and distributors, eXtendPS can be installed, configured, and begin leveraging PromoStandards services in as little as one week. Supplier and distributor clients alike are leveraging the power of these services within their NetSuite environment. Let us demonstrate how eXtendPS is more than just a connection to PromoStandards, but also a proven tool for increasing your team's efficiency and productivity.
PromoStandards was started as a set of specifications meant to help connect suppliers and distributors in the Promotional Products Industry with standardized data formats. The goal was to help reduce friction between the industry channels and enable smoother, more efficient transactions. With more suppliers and distributors joining in support of that goal each day, PromoStandards has become a critical part of the industry and its continued success. Both suppliers and distributors are realizing tremendous time and cost savings as a result of utilizing these services. Suppliers have their updates applied industry-wide in a few clicks. Order status updates can be sent from suppliers to distributors in real-time. Shipment notification triggers automatically update purchase orders in NetSuite with tracking information. We even auto-fulfill your sales orders with our eXtendPS:DE bundle.
eXtendPS bundles do more than just connect you to PromoStandards. They leverage them through automation to save your business time and money.
The eXtendPS bundles are designed to enable suppliers and distributors working in NetSuite to achieve quick return on their investment through rapid enablement. The results are tangible, and quantifiable, and of indisputable value. If you're a NetSuite shop looking to start feeding or consuming PromoStandard data, eXtendTech is ready to show you how we can help. While our bundles may be built for NetSuite, they're designed to further your success.