MONTVILLE, NJ – eXtendTech today announces that our eXtendPS-SE application bundle now supports the PromoStandards Product Compliance Service.
The eXtendPS-SE (PromoStandards – Supplier Edition) bundle enables suppliers running on the NetSuite platform to serve product and transactional data to their distributor customers in accordance with PromoStandards APIs.
The eXtendPS-SE bundle provides suppliers with the complete array of available PromoStandards services/endpoints including:
Inventory
Order Status
Order Shipment Notification
Product Data
Media Content
Product Pricing and Configuration
Product Compliance
Purchase Order
Invoice
In addition to providing suppliers with the ability to serve data via PromoStandards, we also offer a distributor edition bundle eXtendPS-DE that enables distributors to take advantage of consuming data from supplier endpoints.
Summary of PromoStandards Adoption as of 3/25/2021: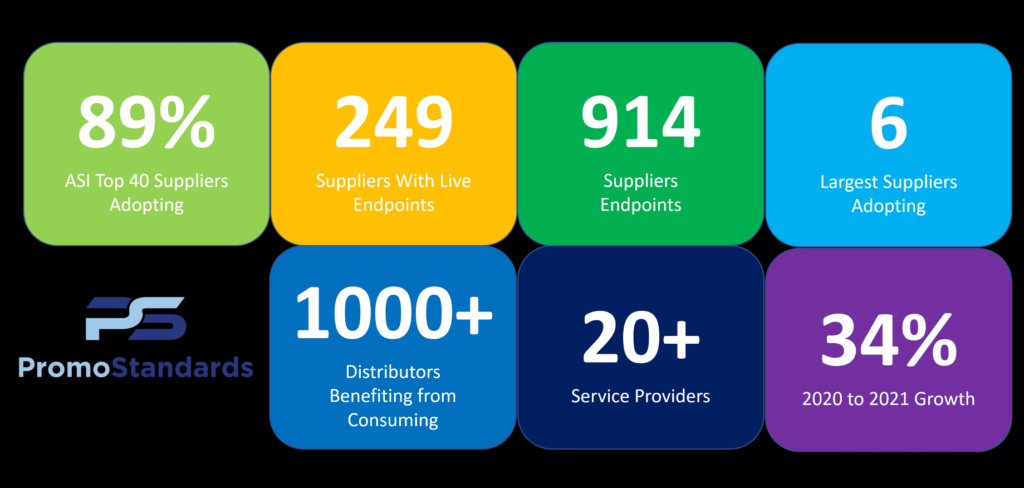 Both editions of our PromoStandards integration bundle are used by more than forty leading  promotional products suppliers and distributors, including a number of which are listed on ASI's Top 40 Lists. 
If you are interesting in taking advantage of our specialized built-for-promo applications to supercharge your business, let's have a conversation.