The PromoStandards-Distributor Edition SuiteApp is an end-to-end integration that enables distributors to instantly get connected to hundreds of suppliers.
The distributor edition bundle is a turnkey solution that  implements PromoStandards APIs into your NetSuite account. 
This integration allows distributors to search for and retrieve information related to inventory availability, product data as well as enabling transactional integration for sending POs, getting status and tracking as well as invoices from within NetSuite.
Make the most of PromoStandards and improve your team's NetSuite usage and productivity today!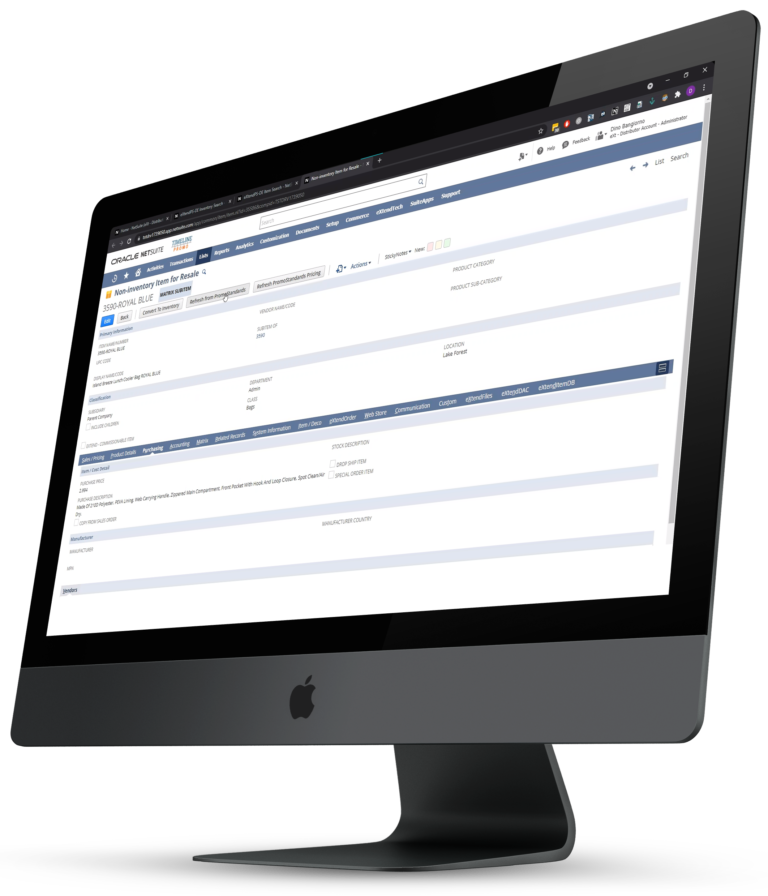 Quickly and easily search for supplier items and constitute them as your items in NetSuite.

Enable automated call-outs for Order Status (OS) and Order Shipment Notification (OSN) for all open POs on a preset schedule.

Enable automated call-outs for your contracted pricing for items on a set schedule & never worry about submitting a PO with an incorrect price!

Automatically fulfill your purchase order transactions using the order shipment notification data.

Transmit POs electronically to suppliers and retrieve invoices electronically for a 'hands-free' transactional experience.