eXtendPresentation allows NetSuite users to generate an external public link on opportunities and estimate records for a data-rich product presentation to send to an external customer.
NetSuite users can utilize several features to customize and personalize their presentations and the external customer has several feedback tools available for quickly responding straight to NetSuite.
At its core, eXtendPresentation helps you keep everything centered around NetSuite. Now, instead of tracking email communications for product feedback and approval, you can easily track and sync the data within NetSuite.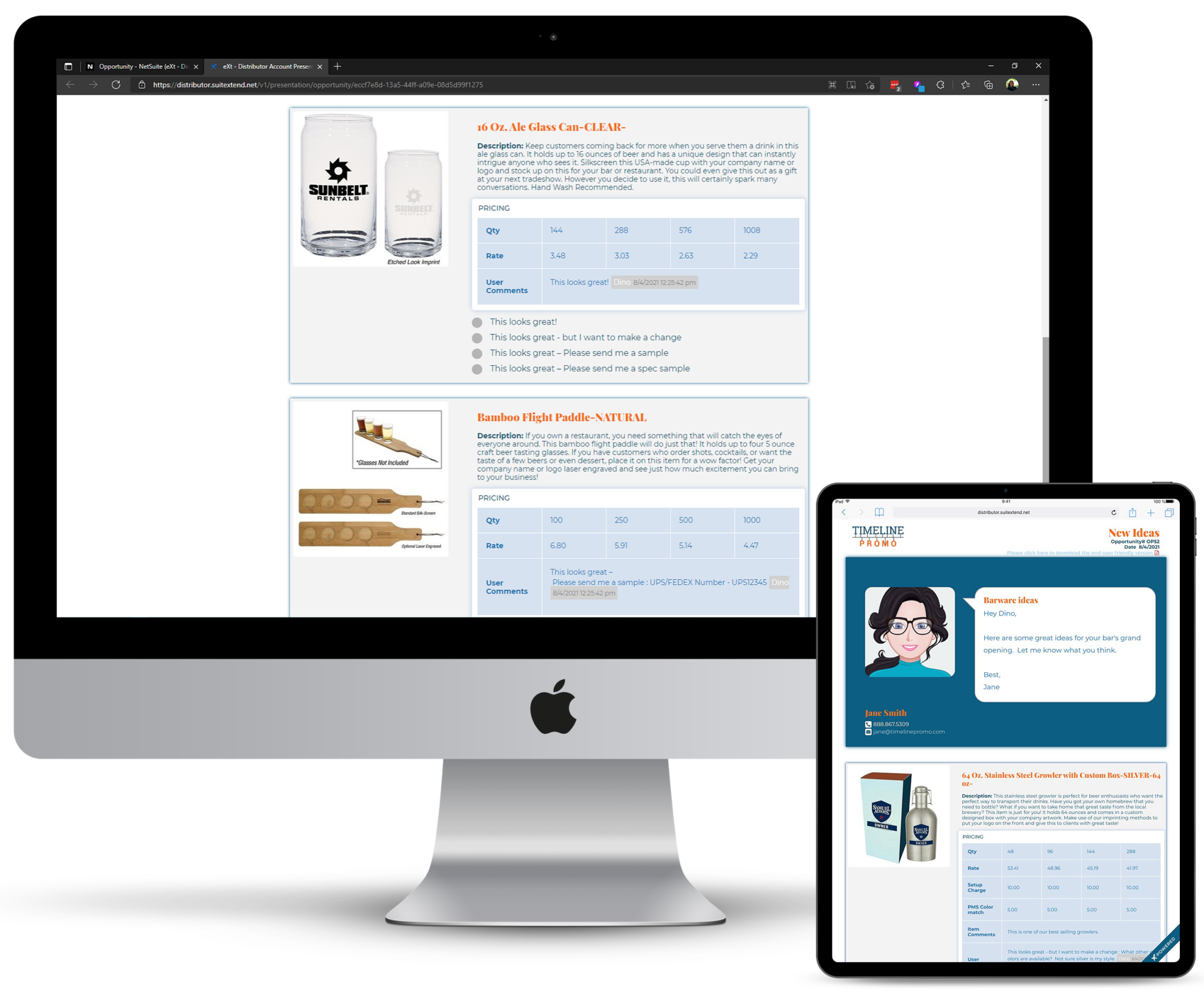 Customize your presentation layout and ask for client approval or feedback based on your company needs.

If eXtendFiles is installed within your account, you can upload new images on the fly using the eXtendFiles upload feature.

Send out templated emails to your client to let them know an opportunity has been created for them to review.

Easily choose items for your data-rich presentation.

Customize your presentation to match your company needs.

Client feedback and comments are saved back to the NetSuite record.

Access configurable item and image sourcing.