AlphaBroder is a NetSuite integration that enables you to place orders, create items, retrieve invoices and inquire about inventory availability directly within your NetSuite account.
Transact electronically with our end-to-end NetSuite integration while enjoying powerful features such as automatically generating purchase orders, vendor bills and item fulfillments.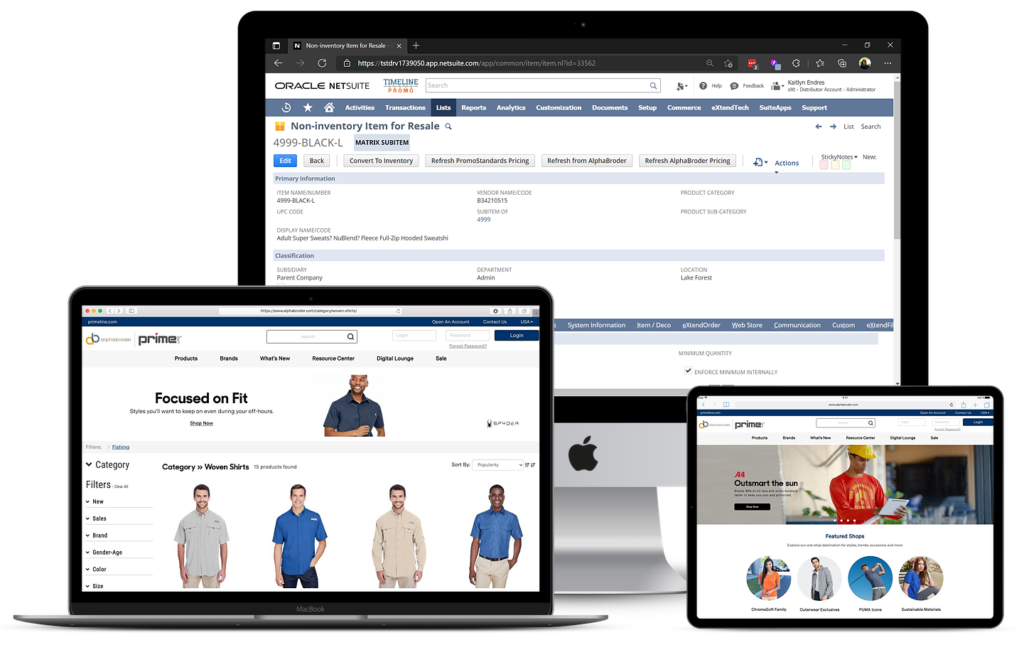 Check inventory availability of items from within NetSuite.

Constitute items from the AlphaBroder catalog directly in your NetSuite account.

Create and place orders directly from NetSuite.

Generate item fulfillments automatically when orders ship.

Retrieve

invoices automatically and transform POs to vendor bills.