Managing account receivables is one of the most important parts of any business. One wrong move and you may find yourself struggling with inadequate cash flow. Whether you're a CFO thinking about financial strategy or a controller focused on managing internal controls and processes, it's important to stay on top of your Days Sales Outstanding (DSO). 
Effective cash management enables a business to quickly revise its operational and financial plans enabling them to make decisions while navigating the uncertain and quickly changing landscape. 
With most ERP solutions, you might need to hire additional staff, shift resources from other departments or (gasp) spend your precious IT resources to develop the necessary automation solutions to stay on top of your receivables. But with the power of the NetSuite platform, you can easily automate tasks such as invoicing and collections. See your payment times reduced from weeks to days without having to write a line of code. 
4 Simple Ways to Automate Accounts Receivable Processes and Improve Cash Flow
1. Automatically Transform Sales Orders to Invoices and Cash Sales 
When businesses initially go live with NetSuite, organizational change management can be one of the biggest challenges facing an adopting company. As users adjust to the new solution domain, they tend to hold onto their legacy processes that historically required them to manually perform each step. As users become accustomed to operating within the NetSuite ecosphere, one of the easiest first tasks to automate is the sales billing process.  
This can be done by enabling routines using the Billing Operations function, or by establishing a scheduled workflow – either periodically throughout the day or just once each day, to generate your invoice and cash sale transactions.  
A scheduled workflow leverages a saved search to identify any sales orders that are ready to be billed and transforms those sales orders to invoice or cash sale transactions to recognize the revenue event. It can even capture the funds automatically if configured with a payment (credit) card. 
2. Automatically Send Invoices and Cash Sales Via Email 
Like the automatic transformation of sales orders for revenue recognition events, the process of actually transmitting invoices is a frequently manual task that can be quickly automated.
By leveraging a saved search as the foundation for your scheduled workflow, invoices can be automatically transmitted to your customers while leveraging NetSuite's native email template capabilities. These email templates can be tailored to include the necessary transaction metadata while being sure to adhere to company's branding and style guidelines.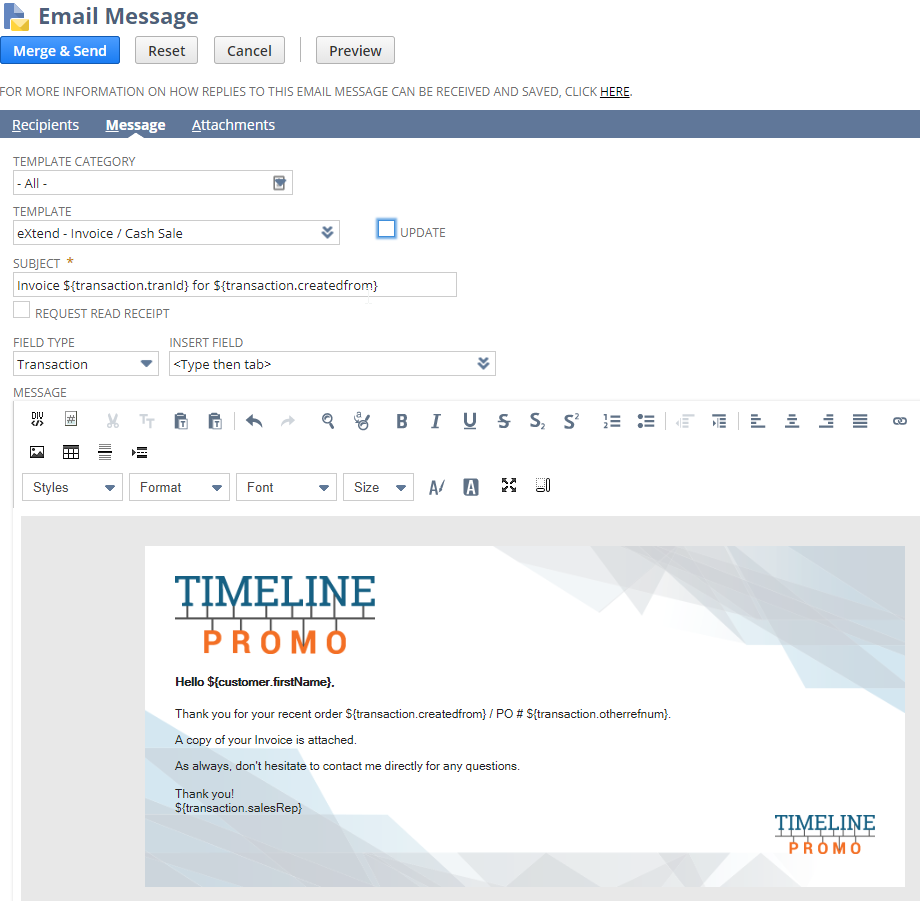 For some of our NetSuite clients, having just a single, simple workflow for sending out invoices via email is not adequate to handle all of their customers' unique and varying billing requirements.  Some scenarios may require a multi-step workflow or separate workflows altogether to handle:
the sending of invoices to multiple recipients
including supporting documentation for consolidated invoices
needing to include relevant transaction metadata within a custom email template
3. Automatically Send Invoice-specific Payment Reminders
Once again, by leveraging carefully crafted saved searches you can automate sending invoice-specific reminder emails to your customers with scheduled workflows. 
You may elect to take a proactive approach and establish a workflow to notify customers of an invoice that is coming due within the next week, or 'x' number of days, in an effort to help your customers avoid late fees and/or finance charges.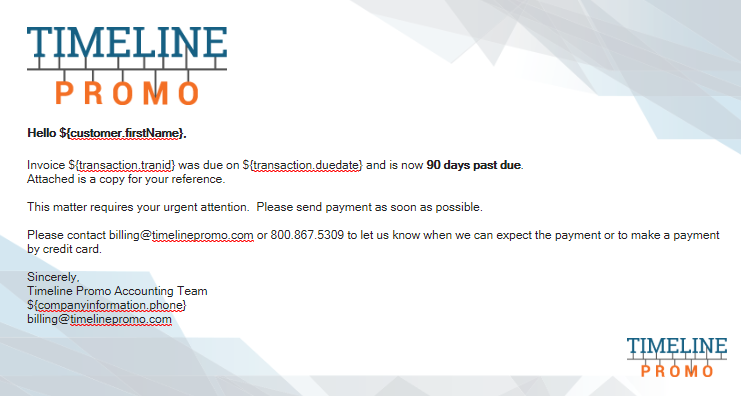 Of course, there is also the more common practice of sending follow-ups on outstanding invoices at set intervals after an invoice reaching 'X' number of days past due (i.e. 30, 60 & 90 days past due). 
For each distinct workflow that you define, you can leverage all the native NetSuite capabilities available to tailor your messaging accordingly and to encourage your customers to act. 
4. Automatically Send Customer Statements 
The final way to take advantage of the automation capabilities for managing your A/R in NetSuite is to provide your customers with a holistic view of all their outstanding invoices by sending them a statement on a periodic basis.   
Whether weekly or monthly, by defining a customer-based workflow, you will be able to easily configure the desired settings for your statement rules.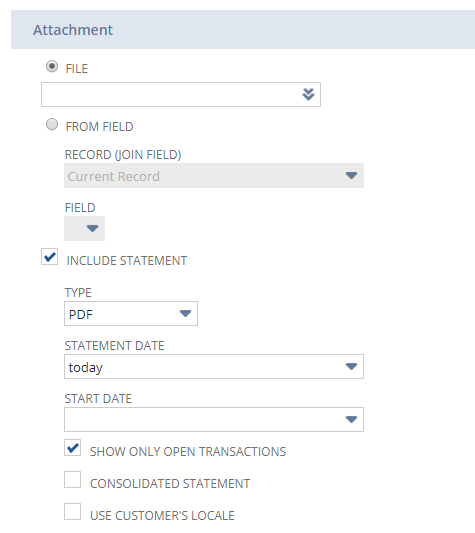 The Bottom Line 
NetSuite users have multiple options available to them to reduce DSO and strengthen their cash flow. By establishing the automated routines outlined in this article, savvy NetSuite users can truly 'set it and forget it'. And the best part? NetSuite users can do this with clicks instead of having to write code! 
If you're looking to automate some of these types of activities or seek guidance on how to set some of these ideas into motion, let's have a conversation and see how these powerful tactics can move your business forward without the labor-intensive requirements and costs that face most of your competitors.