Teamwork is a market leading project management software trusted by over 20,000 companies and is known for their differentiation in the crowded project management software space.
eXtendTech is proud to offer a direct NetSuite to Teamwork Projects integration that connects the two to maximize efficiency and synchronize project constructs between both platforms.
Our bi-directional integration was designed to allow companies to streamline their workflows with the user friendly Teamwork projects framework, while keeping the structures and controls within NetSuite in the forefront.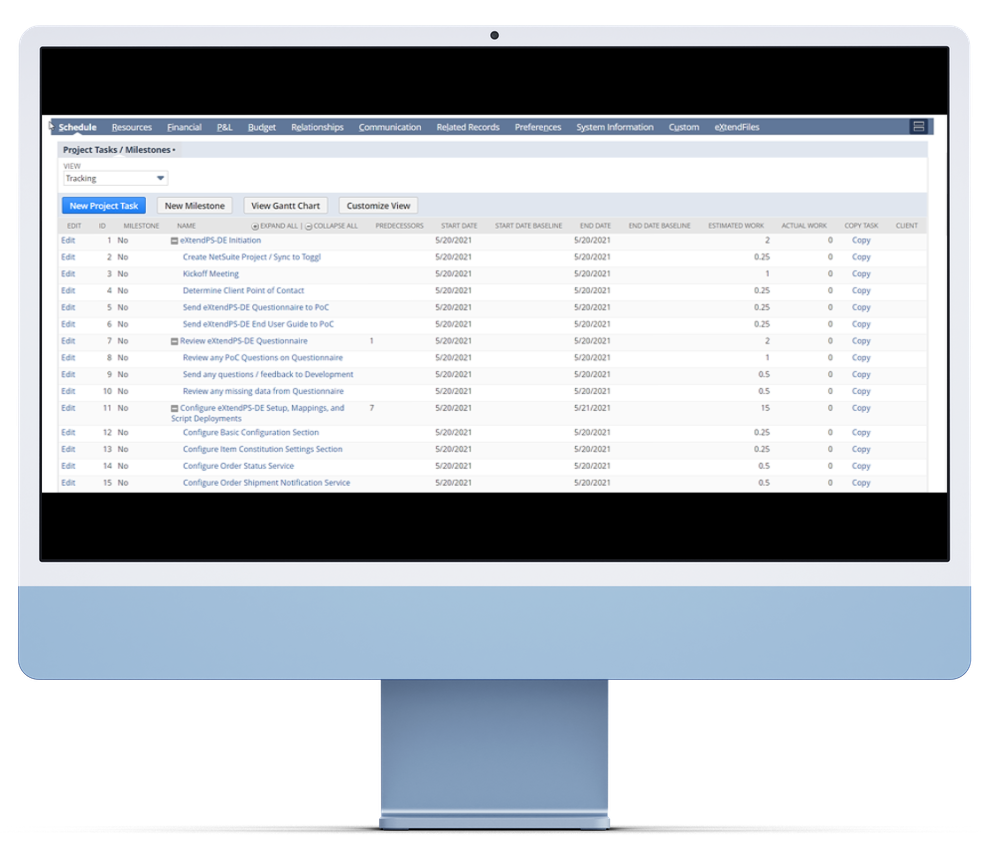 Real-time leads, prospects, and/or customers to Teamwork companies.
Real-time project synchronization between NetSuite and Teamwork.
Project tasks synchronization from Teamwork to NetSuite.
Streamline workflow
Easy access to data in NetSuite and Teamwork Projects