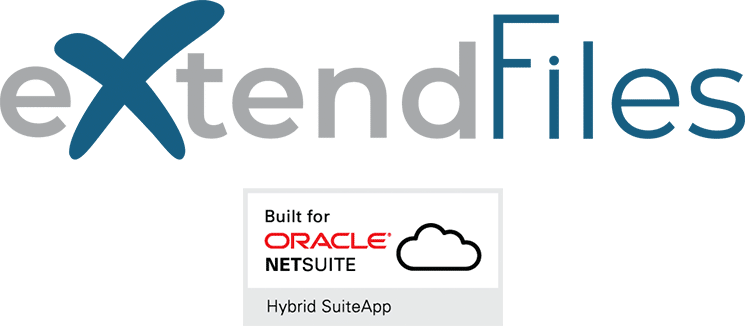 eXtendFiles achieves 'Built for NetSuite' Certification with Release 2019.1
MONTVILLE, NJ – eXtendTech, the leading NetSuite solution provider for the promotional products industry, today announced that its flagship eXtendFiles application has been re-certified as 'Built for NetSuite' against the latest release 2019.1. The company's re-certification means that eXtendFiles is able to quickly & seamlessly integrate with the latest release of NetSuite.
What does eXtendFiles do?
eXtendFiles allows you to easily attach files to records within NetSuite. This enables you to keep your assets better organized and help avoid the file "hairballs" common to NetSuite. The eXtendFiles application directly links to cloud storage providers such as Amazon S3, Microsoft OneDrive, Google Drive, and box.com. In addition to leveraging the storage provider of your choice, eXtendFiles offers cloud storage, proofing, and collaboration tools built to better enable your business. You can quickly send proofs to clients with updated approval status saved directly on the NetSuite sales order. You can also easily attach client logos to customer records so you know where to find it on every order. Finally, you are able to share files with people outside your company using public links generated right within the NetSuite record.
Get all these features and more with our certified Built For NetSuite eXtendFiles bundle. To learn more about eXtendFiles, contact us to set up a live demo.